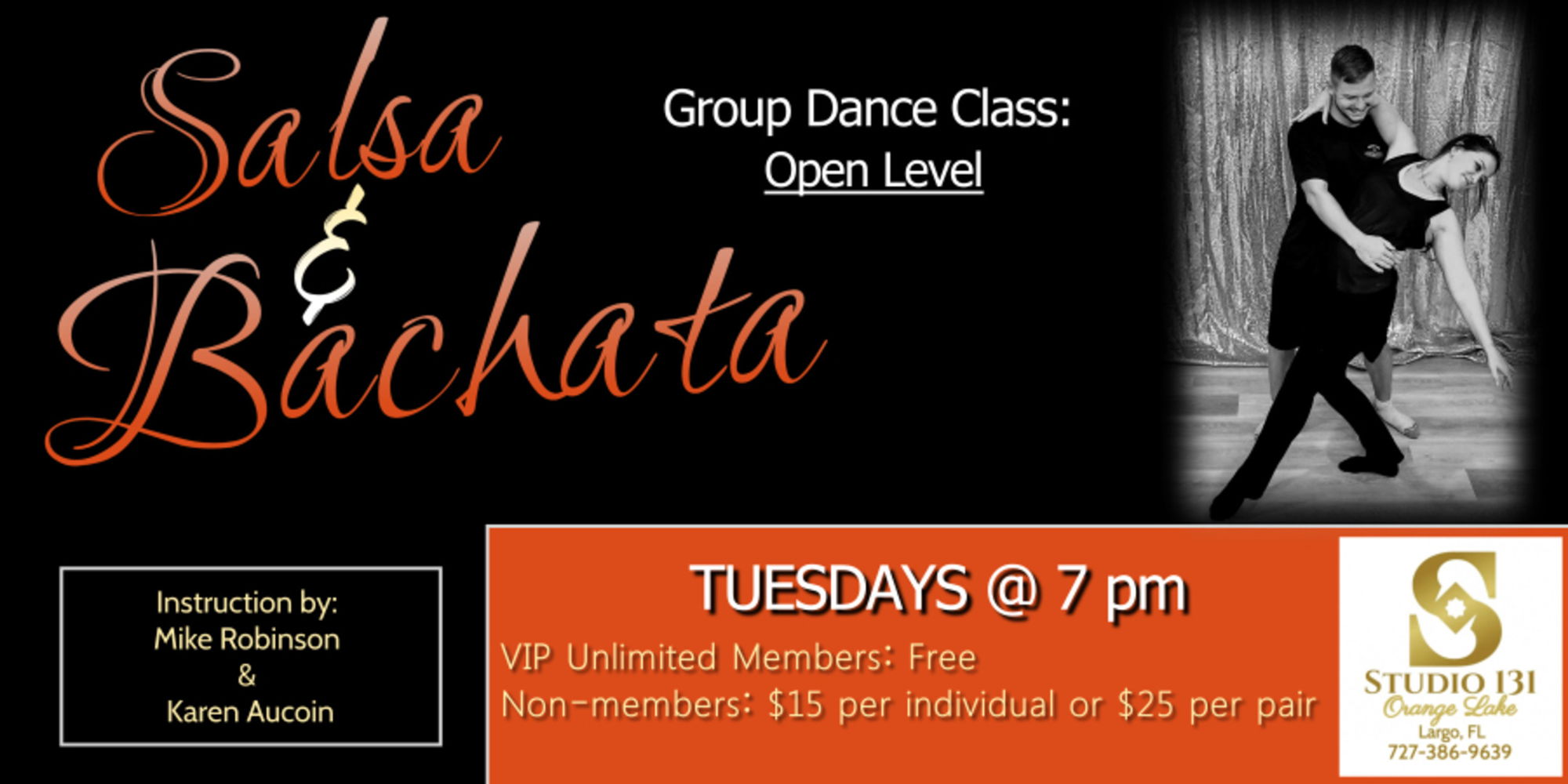 Salsa and Bachata Group Dance Class: Open Level
Come join our Salsa and Bachata Group Dance Class Tuesday nights at 7 pm!
Tuesdays: open level is beginner friendly with focus on basic steps such as underarm turn, broken left turn, and cross-body lead.
Stress-free and comfortable environment.
A class for all ages and skill levels
Singles and pairs are welcome.
Try something new and socialize with others!
Tuition: $15 per person or $25 per pair
Click below for a complimentary 1 month UNLIMITED Group Class Membership!
MUST RSVP FOR CLASS
Please call or text 727-386-9639 for more details and to RSVP.